Eating Out In Leeds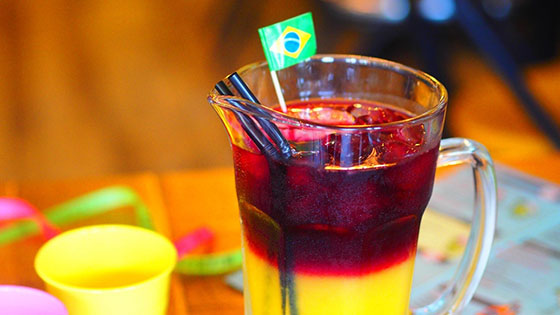 Whether you want fine dining, independent eateries, a feast with your friends and family or traditional tastes, Leeds can match all your requirements! There is a fantastic selection of restaurants, delis, cafes and fast food places all around Leeds.  We understand being a student it can get a little tight for money from time to time but we know many places where eating out doesn't have to cost you a fortune and you don't have to be a social recluse staying in at home with your microwave meal! Leeds restaurants are constantly competing to provide the best deals and offers so snatch them up quickly and see our top 5 options.
Top 5 Places for a low budget
Buy 2 Main Courses & Get a free Pitcher!
Cabana, Trinity Leeds Shopping Centre (opposite Trinity Kitchen), Albion Street, Leeds, West Yorkshire, LS1 5AT
A Leeds-List exclusive, the Brazilian BBQ. You can get a FREE pitcher when you buy any two main courses at Cabana Leeds. Cabana provides delicious dishes to choose from such as sticky ribs, tasty chicken skewers and many special burgers. The best part is you can finish off your meal with a delightful cocktail pitcher to quench your thirst!
£12.95 All you can eat Indian Buffet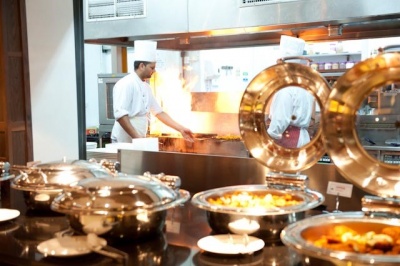 Aagrah, St Peter's Square, Quarry Hill, Leeds, West Yorkshire, LS9 8AH
Aagrah's Indian buffet offers all you can eat for just £12.95 per person whether this replaces a microwave meal or helps with your weekend blues, it is a brilliant deal not to miss! You can dive into a full menu of Chicken Mumbai, Palak, Keema Methi etc, as well as the brilliant starters such as Onion Bhajis, Meat Samosas and many more.
Dishes between £3-£9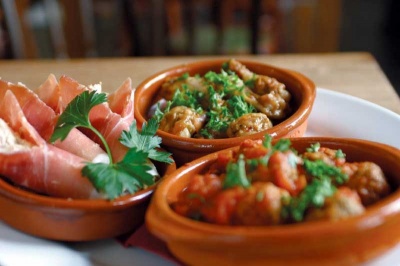 Viva Cuba, 342 Kirkstall Road, Leeds, LS4 2DS
Viva Cuba is a true jewel in the crown of the Leeds restaurant scene! This brilliant Cuban and tapas restaurant boasts delicious dishes ranging from just £3 - £9. Although it isn't set in the centre of Leeds, you will find this is a must go and is only located down the road in Kirkstall! If you're looking for a different experience in a quirky setting then Viva Cuba is the one to visit, not to mention their tempting cocktails and excellent tapas dishes such as Tomato meatballs, chorizo, grilled halloumi, Lamb stew, Chicken skewers, Calamari and the list continues. On average you can feed 2 for £30 which includes between 4-5 dishes and drinks. Now that's a bargain!
Enjoy Lunch for £5.95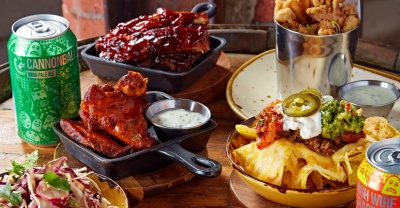 The Pit, 9 Merrion Street, Leeds, West Yorkshire, LS1 6PQ
Fancy a tasty lunch? The pit has your back! This menu is flexible with options of a small plate and side or big plate, both with soft drink for just £5.95. An upgrade is available, you can purchase a glass of wine or pint of Coors/Symonds for just £2. The Pit offers a selection of food ranging from Pulled Pork Enchiladas, South American Fish Cakes, Mexican Chicken Salad and the list continues.
12-6 Menu Espresso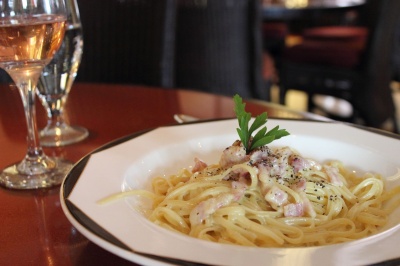 Bibis Italianissimo, Sovereign Street, Leeds, West Yorkshire, LS1 4AG
Enjoy a three course meal for just £20 including a selection of beautiful starters, mains and deserts! Bibi's offer a brilliant deal between noon and 6pm for all you Italian lovers! With a grand variety of creamy or tomato pastas, loaded pizzas and lovely specials to choose from we guarantee you will not be disappointed. If you don't fancy all 3 courses then you can pick and choose between a starter and main or main and desert. Perfect for a catch up with your friends after Uni but make sure you get in there before 6pm to benefit from this brilliant deal.