Save Money On Shopping As A Student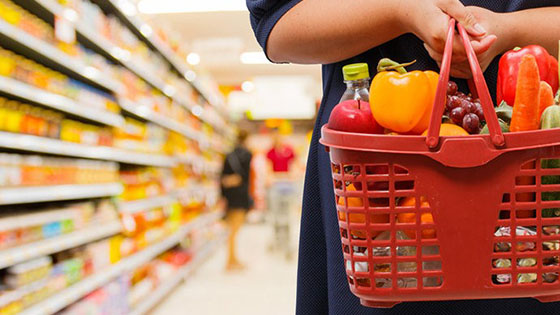 Now we know students are not renowned for their expertise when it comes to food shopping, there's plenty of other things you'd rather be doing with your time than thinking about your weekly shop. However we want to help you save money and keep costs down. Don't worry you can do this without missing out on your favorite foods, snacks and drinks.
This is why we have put together this list of tips to guide you to saving those pennies.
Make a list and Stick to it!
Plan what you're going to need that week. What meat, veg or sides you can use more than once. We appreciate keeping to a weekly meal plan is not very easy or realistic for the average student however making a list will help you save a lot of money. It eliminates the dilemma of turning up to the supermarket with no clue as to what you need or want. We don't want you buying food for the sake of it, getting home and having nothing to go with it. A rough idea of what you plan on eating and cooking that week will reduce costs in your supermarket.
Do NOT shop on an empty stomach
The reasons behind this is obvious, entering a place full of food when you are hungry will result in you thinking with your stomach not your brain. Instead of using your list you have made as per above tip, you will end up buying lots of sweet/high carb items that you're most likely craving at that moment.
Keep your essentials stocked up
Once you've got your essentials stocked up in the cupboard, your meals will pretty much cook themselves. Investing in these cheap basics at the start of the year will make rustling something up much easier and cheaper in the long-term. These fundamentals include pasta, rice, oil, mixed dried herbs, salt and pepper, tinned chopped tomatoes, sugar, beans and potatoes etc. What we don't want is you getting home after a long lecture, ready to cook something quick to only realise you haven't got the basics to make a reasonable, filling meal. That situation will only influence you to grab the take away menu or run to the shop where you will buy more than what you need.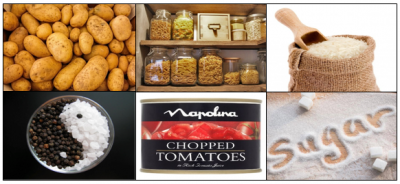 Ditch the brands
Give supermarkets own brand and value ranges a chance for a change. Our eyes are automatically drawn to the branded names in the supermarket because we recognise a familiar brand that we trust. However why not try different alternatives and save yourself a burning whole in your pocket. Whether its Heinz beans or own branded beans, they taste very similar and do the same trick of providing a substantial meal. Not to mention the difference in price!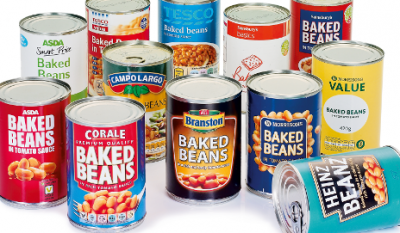 Take a closer look at the offers
The logic behind offers is to save us money right? Not always the case, I would still advise taking a closer look at the price breakdown on the label before reaching for your 241 offer. In most cases the cost per gram will be stated clearly on the packaging. Sometimes a buy one get one free bargain on a named brand might still be more expensive than a supermarkets own substitute. We want you to get the best deal, and this is the guaranteed way to do so without falling for offers that result in spending more money or buying double the amount of food.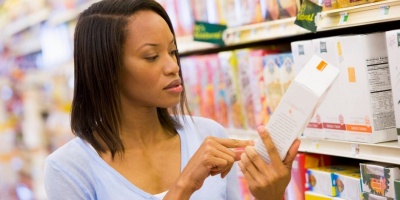 Shop around
Your local supermarket might only be round the corner which means it's a quick journey to complete your shop however this doesn't always mean you're getting the best value for money. There's no doubt your grocery shopping is unlikely to be at the top of your list of things to do but shopping sensibly increases the money you have to use freely on exciting things such as going for coffee, eating lunch out or meeting your pals of a drink at the pub.
Visit a range of local shops, markets or even butchers to familiarise yourself with the different prices. Once you see the difference and what you can save, you might want to spend that little extra time walking to and from different grocery stores for the best deals.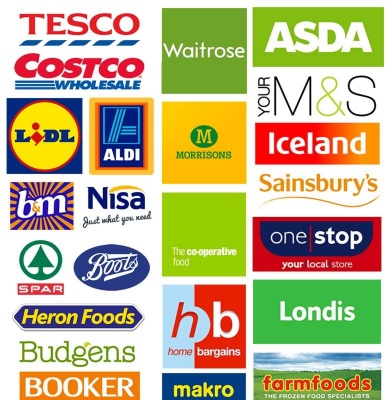 Freeze it
You might not want your leftovers at the time but they'll make a great convenient meal midweek when you're working late in the library and can't be bothered to cook when you eventually get home. Don't throw it out, put it in a container and store in the freezer for next time. Once you fancy eating it all you have to do is defrost, reheat and enjoy. Think about the money you'll save too.
Don't forget your reduced items!
Most supermarkets and smaller stores hold a reduced items shelf. You will find more on this shelf nearer to closing time, it includes items such as tins that have been dinted or products that go out of date that day etc. It's great for a snack or something to cook that evening.
Even the fruit and vegetable markets will bag up a variety of fresh produce to sell off at the end of the day for as little as £1 a bag. So if you're out and about in town after your studies, take yourself off to the market to check out what's on offer. This can also be a great way of affording a few luxuries when on a tight budget as they often sell cakes, treats, unique breads for a few pence to avoid throwing them away.