How To Study From Home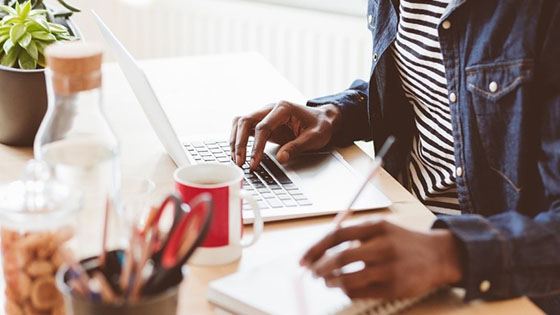 R E M E M B E R   I T' S   N O T   A L L   B A D
There are some benefits of working from home. For a start, you have more flexibility on when you study. If you are an early bird, or if you prefer a lie-in, you can start your work whenever you want. You are also flexible in how you study. Whether you learn best by reading or prefer visual learning, you can tailor your learning to best suit you.
When studying from home, you are also able to work at your own pace so take advantage of being able to pause your lectures when you are behind on your notes.
Studying from home can also help you save money. Being at home means you'll also save on takeaway coffees, after-lecture lunches and all the library snacks. If you use public transport to get to Uni, you will also save the money you would spend on a bus or train ticket.
Nevertheless, online studying does have its downsides, so here are a few tips to help you along the way.
F I N D   A   D E S I G N A T E D   S T U D Y   A R E A
To create a health work-life balance, you need to find a space to designate as your study space. This space could be your desk, the dining table or even in the kitchen (just try to find anywhere quiet) and try to make it comfortable; use a comfy chair, light a candle, move your desk in front of a window. And remember you can always switch it up if you are bored.
By allocating a space as your own, you can set boundaries with others you live with. Whether it is a rowdy roommate or an annoying younger sibling, make sure everyone knows where your study space is and not to disturb you while you are there.
Finding a study area not only encourages you to get out of bed or off the sofa – and away from Netflix – but also helps you be more productive while you work. Although it can be hard to drag yourself out of bed on a cold day, separating your workspace from you rest space is super important for your mental health as it allows your brain to recognise when it is time to work and when to relax.
. . .  A N D   T R Y   T O   K E E P   I T   C L E A N
This may be difficult when you live with others but try to keep your study area clean and tidy. Messy surroundings mean more for your brain to focus on - which can lead to an increase in stress. By keeping your study area clean, it will be easier to focus on your actual work rather than being distracted. Although some say a messy room aids creative thinking, clean and tidy study areas boost productivity.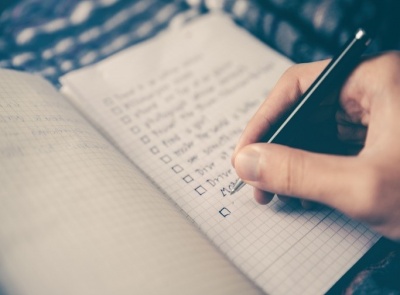 P L A N   Y O U R   D A Y
Although hardly anything is 'normal' right now, trying to schedule your day in the same way you would going into Uni. Knowing you can put off watching lectures to another day can be dangerous so try to create a timetable that would reflect that of your normal day.
By organising your day, you can set study times and allow for breaks. For example, study for 30 minutes and then have a 5-minute break to check your phone and have some snacks. However, you also need to recognise that some tasks require more time and concentration than others. So, using a one-size-fits-all approach to a timetable can do more harm than good.
Setting yourself deadlines and knowing you only have another ten minutes until a break can help reduce the amount of time you spend procrastinating. If you hold yourself accountable and stick to your timetable, you may find is easy to concentrate and even get work done much quicker than you normally would.
Another way of increasing productivity and trying to replicate a normal workday is by getting dressed. Staying in your pyjamas all day may be comfortable – and save on washing - but it is not a great motivator. Try changing into something you would wear to lectures.
T A K E   B R E A K S
Even if you do not want to make a schedule, do not feel guilty about taking breaks. Whether you are taking short breaks between study to grab a snack or check up on Instagram; or taking the afternoon off, allowing yourself some time away from your work is essential. Try exercising in your break, take a quick walk to the shop or do an exercise video with your housemates for a good laugh. This will take you away from your phone, boost your physical and mental health and improve concentration when you do get back to work.
K E E P   A W A Y   F R O M   D I S T R A C T I O N S
If you have rowdy roommates or annoying younger siblings, avoiding distraction can be hard. Try wearing noise cancelling headphones or listening to music – instrumental music is best as song lyrics can also be distracting. Only go on your phone during your allocated breaks. Put your phone on 'Do Not Disturb' and move it out of sight so you do not see when you receive notifications – and so you are not tempted to look over at your phone all the time.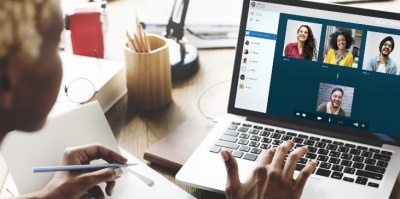 S T A Y   I N   T O U C H   W I T H   F R I E N D S
Even though you are trying to limit using your phone during work or study hours, remember the importance of keeping in touch with friends and family. You may not be able to see them in person but a FaceTime call and even a simple text can mean a lot to someone who is struggling.
Socialising is a big part of University life so why not set up WhatsApp groups or Zoom study groups as a way for you and your Uni friends to catch up and get a bit of work done. Some universities have set up their own online study groups which allow you to meet with and make new friends. These groups also allow you to support one another and share study advice or answer queries about lectures.
D O N' T   B E   A F R A I D   T O   A S K   F O R   H E L P
Some of your lecturers and Uni friends are also working from home but they are still there when you need help so do not be afraid to ask. Whether you are struggling with isolation, you do not have the right equipment or just have a simple question about your assignment, there is always someone to talk to and who is willing to help. Remember there is no such thing as a stupid question and if you are thinking it, someone else in your lecture or seminar is too.
You can also contact your universities' library staff if you are finding it hard to find good online learning resources and cannot get to the library.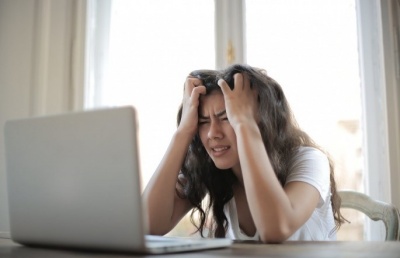 D O N' T   B E   T O O   H A R D   O N   Y O U R S E L F
This year has been difficult for everyone and being too hard on yourself is only going to make it worse. Studying from home is tough so do not force yourself to work if you really are not in the mood or you do not feel great. Give yourself some TLC, focus on something else for a while and come back to it when you are ready.
Remember to practice self-care and allow yourself time to wind down. Reward yourself after a hard day with something you enjoy; eat your favourite meal and watch your favourite show. Try to eat healthily and exercise regularly to maintain your physical and mental health.
It can also help to try and regulate unwanted emotions. Try not to let yourself be overwhelmed by your workload or put off tasks/ study on topics you find difficult or do not like as much as others. A lack of motivation could be the result of you wanting to avoid discomfort but try not to let these feelings lead you to binge watching Netflix. Acknowledge your feelings of discomfort as this might help unpack why you feel this way and make it less scary. Keep reminding yourself that you can handle feeling uneasy and remember how good it will feel when you have finished your assignment.
If your new schedule or certain learning techniques are not working for you, try something else. If you are struggling to keep to your timetable, there are plenty of tips out there on how to productively work from home. Experiment with different learning techniques as what works for someone else may not work for you. The flexibility you have when working from home means you get the chance to try new things.