Leeds Festival is almost here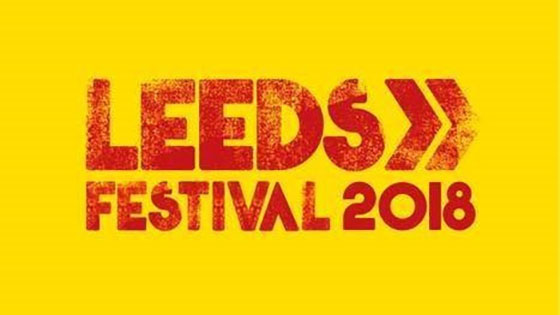 Have you got everything on your checklist?
Friday 24th August - Sunday 26th August 2018 at Bramham Park.
There's no doubt that you are currently stressing and over buying everything you think you'll need for Leeds fest. It's time to get your act together and make sure you've got everything you need with our essential festival checklist. Remember only pack what you need! Don't over pack because it'll be you that's moaning when you're dragging your 10 tonne suitcase/bag across a soggy field trying to find somewhere to pitch up. Listen to someone who has been there and done that, it is not pretty! We don't want anything interrupting your positive vibes before you enter the arena to have the time of your life!
That's right, we know we are being exceptionally helpful! So print out the checklist below, copy and paste it into your notes or even tattoo it on your leg if you have to.
TICKETS
The most important item of your checklist would be your tickets. Without those you aren't getting into the festival and you'll be taking a long sad trip back home. What a nightmare! So first things first don't forget your ticket. Keep it somewhere in sight, stuck on your fridge, pinned to your wall or somewhere where you won't lose it or forget it. We know we are stating the obvious but you would be surprised at how many people get to the front of the queue reach for the ticket and shock horror it's back at home sat on the bedside table. If you have bought extras don't forget those too for early entry or campervan if you're fancy like that.
TENTS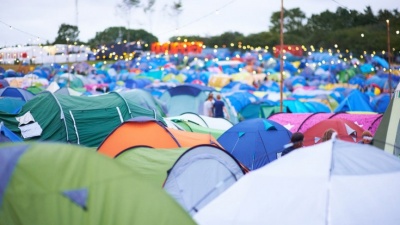 Again we know it's kind of obvious if you're camping but please don't forget your tent. Yes the weather has been great but sleeping underneath the stars is not something we would recommend. Your sleeping abode is essential, think of your sleeping bag, sleeping mat, blow up bed, battery powered lights, folding chairs and tent underlining etc. We would also like to mention bringing something to mark where your tent is, after all every tent looks the same in the day never mind at night when you're stumbling back drunk unzipping every green/blue/red tent in your path.
CLOTHES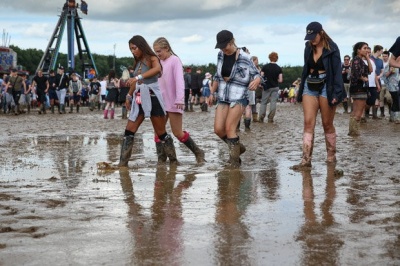 We know you've had your outfit ready since the tickets were released and most likely you have this laid out on the bedroom floor ready to be jumped into once the festival starts. However what people tend to forget is bringing an A4 size bag or smaller, the reason we mention this is when you go into the arena you can only bring this size bag or smaller. Good footwear is also recommended. Wellies are the most powerful of all footwear for a festival. Don't forget your knee high socks if you're wearing wellies, we don't want them rubbing away your knees!
ID & CASH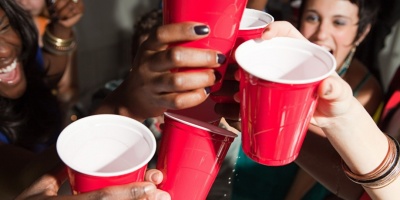 Always handy to have at hand. Not only will this ensure you can be served at the bar but if you need to collect any tickets for whatever reason they are more than likely going to ask for some identification. Cash is always good to have but not lots of it. There's cash machines dotted around the site for you to draw out any extra money when needed. After all we don't want you spending all your money in the first day or god forbid if somehow you end up losing it.
EXTRAS TO INCLUDE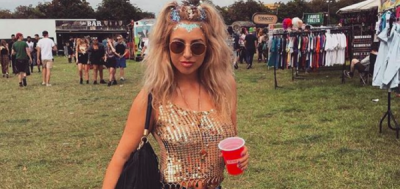 Sunglasses and Sun cream - Always be prepared for all types of weather
Glitter & other body/face makeup - Shimmer and shine like a true festival spirit
Toiletries (deodorant, dry shampoo, toothpaste) - You don't want to be stinking all weekend
Biodegradable wipes - Great in replacement of a shower (baby wipe shower)
Blister plasters - Don't let blisters ruin your fun
Paracetamol and Berocca - For those banging headaches and woozy hangovers
Portable phone charger - Keep it charged in case you lose your friends
Torch/ head torch / flash lamp - Always handy at night to find your tent and they actually look super cool
Plastic bags/ bin bags - For all your dirty wipes, empty alcohol bottles and food debris
Poncho - In case it rains (keep yourself semi-dry)
Toilet roll/tissues - An absolute must. Have you seen those portable toilets?