Explore Leeds and It's Attractions - Top 5 Places to Visit In and Around Leeds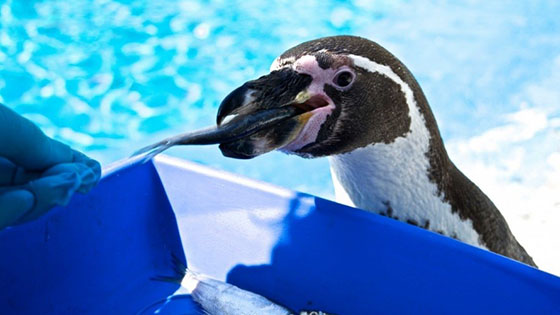 Harewood House
Harewood House, Harewood, Leeds. LS17 9LG
If you're wanting to enjoy a nice day out with your friends then Harewood House is the place to be! It sits in the heart of Yorkshire and is one of the Treasure Houses of England, built in the 18th Century. Harewood provides a selection of appealing tours and talks which can cater to everyone's wishes.
Discover more about Harewoods Medieval past and enjoy a scenic walk down from All Saints'Church to the Harewood Castle, this fascinating walk and tour will give you the opportunity to explore the ruins of this thirteenth century castle and learn the history behind it.
Get up close and personal with the Penguins at feeding time, you can arrange to feed them yourself with the assistance of the keeper.  It's definitley an experience to add to your list.
Join Harewood and see the latest additions to their animal family, they have now introduced a farm experience where you can meet alpacas, pygmy goats and potbellied pigs. If you're a fan of fluffy and cute you can also cosy up to the giant rabbits. Harewood also has a brilliant bird park, with numerous beautiful different species of bird to set your eyes on. There is plenty for everyone.
Leeds Industrial Museum Armley Mills
Canal Road, Armley, Leeds, LS12 2QF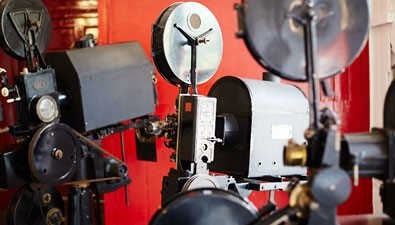 Wanting to explore and expand your knowledge? At Leeds Industrial Museum you can discover the industries that have formed our modern city – from textiles to steam engine production, printing to engineering. The museum holds a working waterwheel, factory machinery, and restored Victorian workers' cottages are just a few of the exhibits you can discover. During your visit you can kick back and enjoy a film screen on one of the smallest working 1920's cinemas in the world.
Otley Chevin Forest Park
The Whitehouse Visitor Centre, Johnny Lane, Otley, LS21 3HB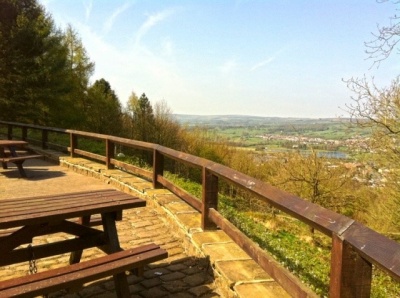 Fancy some fresh air? The Chevin is a brilliant place for visitors to enjoy the fresh air and luckily is open all year round! If you fancy a stroll, the Chevin is a big place and there is a network of paths to make your own circular walk. However if you want to follow a themed trail there is a Heritage Time Trail, Geology Trail and a route for Tree Spotters. Pack up a picnic and head down to the Chevin Park to enjoy a relaxing stroll with some fantastic views, and on the plus side it's something to cure the Saturday night hangover.
If you're in the mood to climb, there are many fantastic crags for climbing and boulders for bouldering. After working up an appetite you can head to the market town of Otley where there are many restaurants, fish and chip shops, tea rooms, pubs and cafes.
Tropical World & Roundhay Park
Princes' Avenue, Roundhay, Leeds LS8 1DF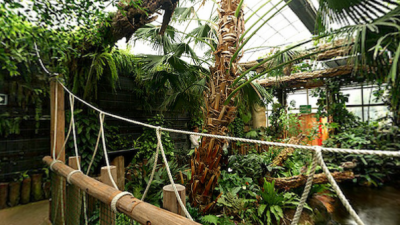 Tropical world is located at Roundhay Park, it is the most popular attraction in Leeds. This place has excellent tropical habitats and other exotic places including the jungle, desert, water and night time zones. If you're a fan of nature then you can set your eyes on crocodiles, lemurs, butterflies, snakes, bats and a beautiful family of meerkats with babies!
This is an excellent place to visit in Leeds, the brilliant butterfly house has between 30-40 varieties of butterfly. You can walk through the beautiful house, crossing over small bridges with small ponds holding a small fish collection.
You can also adopt a meerkat for 12 months which helps the only conservation project in the world which seeks to protect wild meerkats. If you feel a little peckish then you can always nip into the café for a bite to eat and grab yourself a souvenir from the gift shop before you leave.
Roundhay Park is located opposite, this is one of the biggest city parks in Europe and is perfect for a picnic with your friends. With over 700 acres of parkland and lakes you can find an abundance of wildlife including swans, rabbits, woodpeckers etc. If you're into sport you can enjoy a game of football, cricket or rugby on the sports pitches.
Yorkshire Sculpture Park
West Bretton, Wakefield, WF4 4LG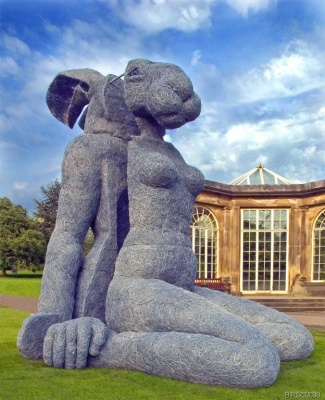 If you're interested in art and have an eye for unique work this sculpture park is a must see! Set in Wakefield over 500 acres of grounds and gardens, this beautiful park opens up many possibilities and encourages exploration between art and nature. Yorkshire Sculpture Park is one of the world's leading open-air galleries with excellent sculptures available to see and touch. A perfect day out, free entry into the park with stunning modern and contemporary art. You can appreciate a peaceful walk through the grounds and enjoy fascinating exhibitions throughout four stunning galleries.