Why Headingley could be your ideal place to live
Moving to Leeds is a no-brainer. However when it comes to student living, well that's a different kettle of fish...
Now everyone has a different opinion on where's good to live, so we've kept it simple by telling you why Headingley could be your ideal home. This thriving suburb has grown in population over many years, whilst it's definitely more popular with the youngsters, it actually has much more to offer that could appeal to everyone! All of your amenities are within close proximity, no need to travel to and from the city centre every day to grab a pint of milk or loaf of bread.

Due to the population increase, naturally the area has opened up many new shops, bars, cafes and restaurants with everything from local boozers to Greek, Thai and Italian eateries. Socialising has been made easy with lively bars such as Arc, Box and Head of steam offering deals on food and drink.
Headingley continues to strive to provide the necessities for its residents, offering new healthy eateries such as El-hefe where you can grab a healthy snack on your way to Uni. They've also opened several barbers, juice bars, nail salons, bakeries and even a NANDOS! You have live music, entertainment and comedy through different streets to fit any budget, taste or style. Everything you would normally find in the city centre, is right here in its own self-contained town.
Home to one of the best beer gardens (Original Oak), Headingley also has its own shopping centre which includes Sainsburys, Greggs, KFC, Pizza Express and much more. You also have Headingley Stadium the sporting complex which is home to the Yorkshire County Cricket Club, Leeds Rhinos rugby league team and Yorkshire Carnegie rugby union team. The complex holds one of the biggest sporting events of the year, an inter-university varsity game between arch rivals University of Leeds and Leeds Beckett University.
Location is important, luckily Headingley is situated close to the city centre and the Universities making travelling relatively hassle free, you have a choice of two train stations (Headingley and Burley Park) both of which go into the Leeds city centre and also out to Harrogate and York. If you fancy catching the bus with the cheap student fairs there are a number of different buses that you can jump on board which often run every 10 minutes. Walking is also a possibility, it could take you up to 30 minutes but what a way to get those steps in every day, especially when the sun is out!
If you don't particularly want to travel, well, you've got everything you need right here!
Now Headingley does bring a lot to the table when it comes to fun and entertainment but it is also known for its more relaxed house sharing lifestyle. One thing is for sure, you'll miss it when you leave.
Have we got your attention yet? Are you convinced that Headingley could be your ideal home?
If the answer is yes, then luckily for you Spencer Properties has some excellent 3 and 4 bedroom properties up for grabs! We've sold you the dream now it's time to find your home.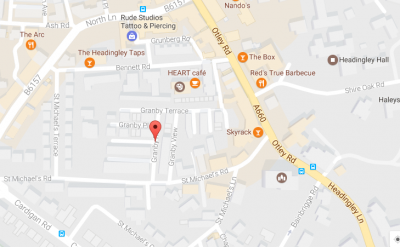 Our properties are located just behind Skyrack on the main strip, they come fully furnished to a high spec and include a fully fitted kitchen with washing machine (no need to drag your clothes to the laundrette). Now I could continue to tell you more information about the property however I think a viewing would be more beneficial than a description on your screen. You've got nothing to lose, this could be your ideal home for the next year but only you can decide. You can find our properties using the links below and if you would like to arrange a viewing please call us on 0113 278 8600 or email info@spencer-properties.co.uk
3 Bedrooms - http://www.spencer-properties.co.uk/results-gallery.php?location=&property-type=&bedroom=3&price-range-max=99999&pppw_max=99999
4 Bedrooms - http://www.spencer-properties.co.uk/results-gallery.php?location=&property-type=&bedroom=4&price-range-max=99999&pppw_max=99999
We look forward to hearing from you!